Direct operation of Wales and Borders rail franchise and a growing role in bus services aim to boost TfW's revenue. Rhodri Clark reports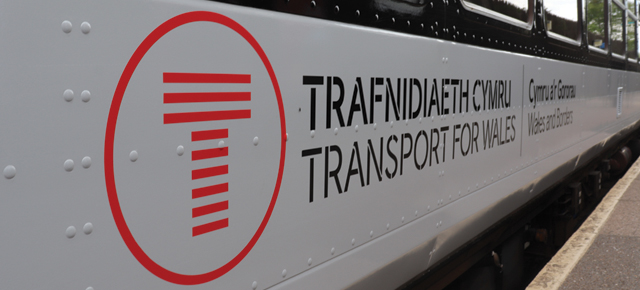 Transport for Wales felt a 'reset' was needed at Wales and Borders franchise in order to focus on delivery

Transport for Wales is aiming to exploit its direct operation of Wales and Borders train services to exceed its pre-pandemic plans and revenue. KeolisAmey will hand over to TfW Rail Ltd, at midnight on February 6, following a managed transition similar to a normal franchise handover.
TfW is also playing an increasing role in planning bus services, as a result of Covid-19 making the industry more dependent on government funding. TfW has a role in developing active travel and is due to take on the Welsh Government's highways responsibilities later.
TfW chief executive James Price told a Welsh Parliament committee: "To the extent that Transport for Wales is able to get a slightly wider remit, and to the extent that we're able to be effective so that we can control the whole of the transport network, we will be able, much more, in the future to encourage modal shift from the car to train.
"I think we've got a very difficult period followed by, potentially, a significant opportunity, once it's safe to do so from a Covid perspective."
He has previously estimated that, in a mid-case scenario, TfW will have £300m to £400m less to spend than expected over 10 years because of a large revenue reduction this year and next, followed by a gradual recovery.
However, he told the committee last month: "This might sound bonkers, and it may be proved to be bonkers in the future: but why can't we try and be more ambitious than we even were under the KeolisAmey contract?
"I think there's some rationale for what I'm saying. I don't think it's completely off the mark." Rail had only about 3% or 4% of the entire transport market, he explained. "If you are selling a product, and you only have 3% or 4% of the market and someone else had the balance, you'd think that you could probably take 1% or 2% off that other person. You wouldn't think that that was a mad ambition to have."
The South East Wales Transport Commission's recent report on alternatives to building a new motorway around Newport highlighted the need for a "single guiding mind", to coordinate services, interchange and ticketing and provide a "consistent look and feel" across transport services.
There is currently no regional-level democracy sitting between the numerous local authorities and the Welsh Government, and many of the transport services are controlled elsewhere
"It is the norm in many city regions in continental Europe," it said. "There is currently no regional-level democracy sitting between the numerous local authorities and the Welsh Government, and many of the transport services are controlled elsewhere (such as private sector operators and Network Rail). The challenge is therefore how to apply the existing governance architecture to work towards the 'guiding mind' approach necessary for the effective functioning of the network."
Price also explained that, as far back as the spring, TfW's board was dissatisfied with the Emergency Measures Agreement for Wales and Borders, which has reached a critical point in the delivery of the £750m Core Valley Lines modernisation and several new train fleets.
"The big feature of being in this kind of Covid situation from a contractual perspective is that everyone in the operation is focused on: will they get the money they need out of government to pay the bill next week; and are they going to have a job in two months' time? And everyone within Transport for Wales is making sure, quite rightly, that all the invoices that are presented are the correct ones to pay.
"So, the big, big danger in all of that is that no-one is focused on putting a really good service out, no-one is focused on delivering the Metro, no-one is focused on delivering that new rolling stock – all of which, don't forget, runs into over £1bn-worth of public expenditure."
Having analysed the situation with lawyers and accountants, the board concluded that the franchise contract could never be resurrected. "Our board's very strong view, very strong recommendation to the Welsh Government, was, 'Reset it now, as soon as you possibly can, so that you can get everyone back focused on delivering the service, and delivering Metro, and introducing new rolling stock'."

This story appears inside the latest issue of Passenger Transport.
DON'T MISS OUT – GET YOUR COPY! – click here to subscribe!