The Welsh rail industry has received £167m in emergency support, ahead of the extra £45m the bus industry has received. Rhodri Clark reports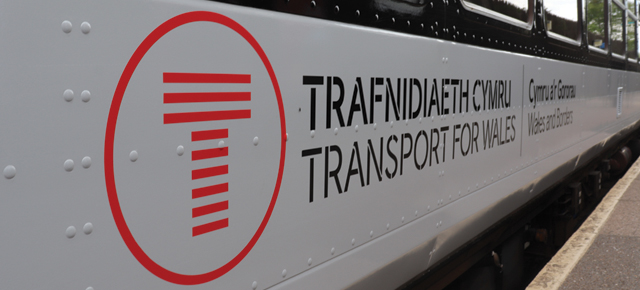 Buses account for approximately four times more passenger journeys in Wales than trains

The Welsh Government has decided to give 3.7 times more Covid-19 emergency funding to rail services than bus services, it emerged last week.
Briefing the Senedd on the future transfer of the Wales and Borders operation to TfW Rail Ltd, transport minister Ken Skates said the crisis would affect finances for some time. "We've already provided up to £105m of additional funding to run our rail services during this emergency period, and we'll probably need to make available a further £62m of funding for the operation of services up until the end of March."
The total of £167m is approximately the same figure given earlier by his deputy Lee Waters. He said money to compensate for lost revenue had been significant: "In buses £140m, in railways £165m this financial year." However, the £140m for buses is mostly funding budgeted before Covid-19 – only £45m being additional funding – whereas rail's £165m excludes previously budgeted rail funding. Last year the government provided £173m subsidy for Wales and Borders.
Asked whether it was misleading to present the £140m and £165m as comparable funding, a government spokesman replied: "The cost of providing public transport services across modes is not equivalent and is the result of different operating costs, infrastructure requirements and regulatory regimes."
However, Waters later told Passenger Transport that he was happy to acknowledge that he "should have been clearer".
Rail's £167m is 3.7 times larger than the £45m for buses, despite many communities not having a railway station. In normal times, buses account for approximately four times more passenger journeys in Wales than trains.
Asked to explain the policy and equalities justifications for rail receiving 3.7 times more than bus, the spokesman said: "Since the start of the pandemic the Welsh Government has significantly increased funding to the bus industry, in effect replacing the loss in farebox revenue to cover operators' costs of providing bus services. In addition to maintaining mandatory concessionary fares reimbursement at historical levels of demand, we have made an additional £45m of funding [available] to operators, taking our total funding to £140m in 2020/21."
A bus industry source said: "Bus is only getting enough to survive. It's not getting enough to go back to where it was and grow the market. It's a political imperative to keep the industry, which is of strategic national importance, at the same size [as pre-pandemic] so that it can resume the service patterns after this pandemic period.
"If that structure collapses, it will have a negative effect on the economy. Saving the entire industry, ready to bounce back, is not costing the government any more than £45m." He said that was good value, and he was not aware of any mass redundancies in the bus sector.
There's a funding gulf between rail and bus. It's not just in Wales. It's probably across Great Britain that rail is the favoured mode of transport, although buses carry far more people
"There's a funding gulf between rail and bus. It's not just in Wales. It's probably across Great Britain that rail is the favoured mode of transport, although buses carry far more people."
He said Welsh bus operators had reduced costs and protected revenue while many rail passengers travelled free as a result of conductors not collecting fares on lines with unstaffed stations. Bus operators had adjusted timetables several times to reflect changes in demand and guidance, and furloughed many staff during the first and second national lockdowns.
The government spokesman said: "A number of rail staff were furloughed during national lockdowns, including almost the entire on-train catering team as well as other groups of staff employed by TfW Rail Services. Operating costs for the rail industry are largely fixed and where costs have been able to be reduced, this has been considered and implemented.
"Currently TfW is operating a reduced timetable, which is helping to reduce some of these costs, however the services which are operating are maintaining crucial transport links."
He said the policy on rail revenue collection was consistent across the UK. TfW had worked collaboratively with all operators and trade union partners to agree principles to help prioritise the safety of staff and passengers throughout the Covid-19 period. "These policies are continually reviewed in line with developing government advice."
Skates warned last week that more "difficult choices" probably lay ahead while rail demand remained reduced. "We'll need to take decisions about resource availability, operational costs and the potential of continuing to offer a reduced level of service until demand and passenger revenues increase again."

This story appears inside the latest issue of Passenger Transport.
DON'T MISS OUT – GET YOUR COPY! – click here to subscribe!