Move forms part of TfL's post-pandemic London Streetspace programme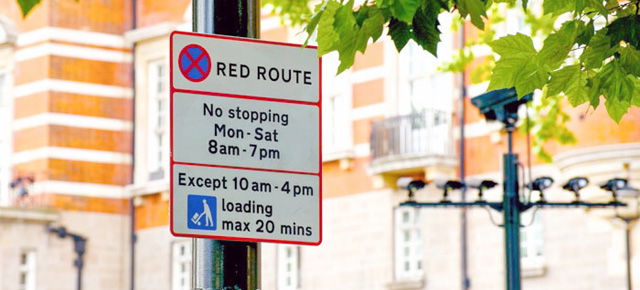 Transport for London has launched a new consultation that could lead to bus lanes on London's 'Red Routes' operating 24 hours a day from the end of August. Initially this would be on a trial basis for the next six months.
At the end of the period, TfL says it will assess which bus lanes should be permanently changed to operate 24 hours a day, seven days a week.
The trial forms part of TfL's post-pandemic London Streetspace programme and would extend the operating hours of more than 80 kilometres of bus lanes in a bid to speed up bus journeys.
On some routes, car-parking will be suspended during the trial, and general traffic will be restricted from using the lane during the off-peak hours. On routes where cyclists, motorcyclists and taxis can use the bus lane during existing hours of operation, this will continue.
However, TfL stresses it will not remove any disabled parking bays or blue badge parking facilities as part of the trial. Loading bays will also remain for now, but TfL says it will closely monitor their use and the type of loading that occurs to understand if they could be moved to other areas.
"Currently, these bus lanes mostly operate in the busiest parts of the day," said TfL. "However, as the city starts moving again, people are changing the times that they choose to travel to avoid peak periods and risk overcrowding on the network.
"We want to make sure that people choosing to travel on the bus network have the safest, quickest and most reliable journey at all times of the day. Our trial to extend bus lanes to 24/7 will mean your bus journey time is more likely to be the same regardless of the time you choose to travel."
TfL says that cyclists will also benefit as part of the trial as their will be an extra 80 kilometres of road space away from general traffic to use at all times of the day and night.
The proposals will reduce the need for people cycling to weave in and out of the bus lanes, making it safer for everyone using these busy roads. Car parking spaces are being removed in a bid to reduce the risk of people cycling and motorcycling being 'car-doored' by parked cars.

Get the latest news delivered to your inbox. CLICK HERE to subscribe to our e-newsletter.