Just a blip, or the start of a trend? We look at what's causing bus and rail patronage to decline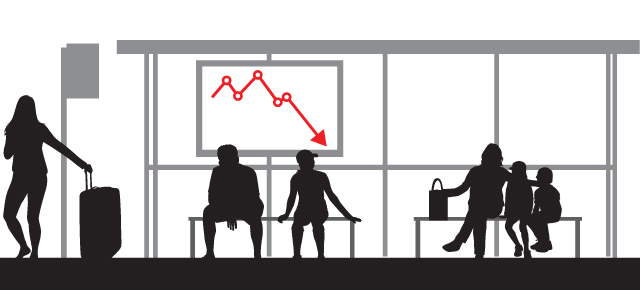 The number of people travelling by public transport in Great Britain is declining, with patronage falling on both bus and train services in 2017.
The trend is by no means universal, with some individual routes or networks experiencing strong growth in passenger volumes. But these pockets of growth are failing to compensate for decline elsewhere.
In England (outside London), bus use fell by 3% in 2017. Meanwhile, in London, bus and rail patronage is now falling, ending a decade of strong and sustained growth.
Numerous reasons have been identified for this decline. The Department for Transport has identified 50-60 causes for recent fall in rail patronage (PT180). A number are said to be "structural", indicating the possibility of continuing low growth.
A special report in this edition of Passenger Transport asks 'why is bus and rail use falling?' and looks at what can be done to reverse the trend.
The full report appears in the latest issue of Passenger Transport.
DON'T MISS OUT – GET YOUR COPY! – click here to subscribe!