DB Regio boss will replace David Martin at the end of the year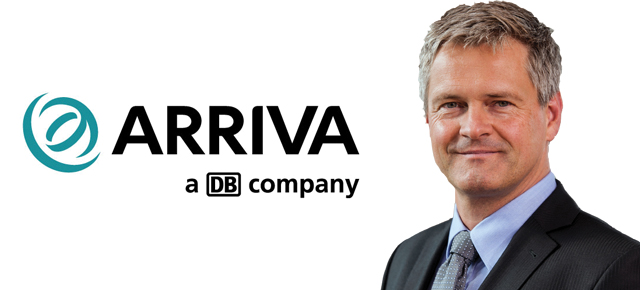 DB Regio boss Manfred Rudhart has been named as the new boss of Arriva. He will begin his new role on January 1, when the Sunderland-based group's long serving chief executive, David Martin, steps down.
Martin has headed Arriva since 2006, and is credited with leading the group's substantial growth since joining in 1996. He oversaw the group's sale to Deutsche Bahn, Germany's state-owned railway company, in 2010. Today the group employs 55,000 people and generates revenues of £3.3bn across 14 European countries.
The 63-year-old will relinquish his duties in December, but will remain on Arriva's board of directors. Reporting to DB's finance director, Richard Lutz, Martin will advise the boards of Arriva and DB Group. He will also work closely with DB's training academy to develop the group's next generation of leaders.
Rüdiger Grube, chief executive of Deutsche Bahn, commented: "Arriva has developed into the real jewel within DB Group and we have much to thank David for. He leaves his role with invaluable merits and an outstanding life's work."
He continued: "For the coming years and Arriva's next phase of growth, Manfred Rudhart is the perfect successor. He has extensive experience in the bus and train sector and has an excellent financial background."
Manfred Rudhart, 50, has worked for DB Group since 2008 and has held a variety of senior management and financial roles. Since May 2013 he has served as CEO of DB Regio, a subsidiary of Deutsche Bahn which operates commuter train services. German-born Rudhart studied in France and gained a PhD in electrical engineering. He worked in research and development for laser applications before joining management consultancy Booz Allen Hamilton in 1996.
Martin said he had enjoyed a "tremendous" 10 years as chief executive of Arriva: "I have also been fortunate to work closely with an exceptional leadership team and have enjoyed every minute working with colleagues from across all of our businesses – helping them to develop, innovate and grow.
"I know I am stepping down with Arriva positioned perfectly for further growth as we look to maintain our position as Europe's leading transport and mobility provider."

This article appears inside the latest issue of Passenger Transport.
DON'T MISS OUT – GET YOUR COPY! – click here to subscribe!