Chancellor George Osborne has challenged councils in the south west of England to come together and create new body to oversee local transport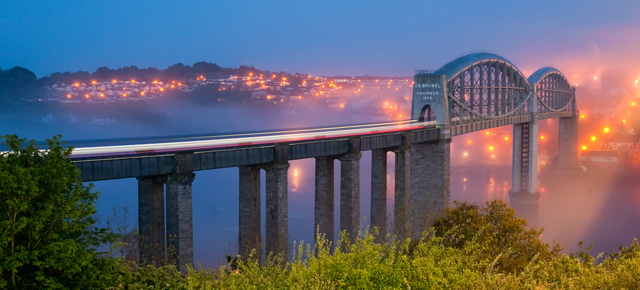 Chancellor George Osborne has announced that the government is exploring the case for creating a "dedicated Devon and Cornwall rail franchise for the south west of England".
The announcement came as the chancellor set out the government's economic plan for the south west at the end of January. The new franchise would be created by amalgamating parts of the current Great Western and South West Trains businesses into a more coherent south west network. The plan states that the aim would be to create a local rail franchise "to support better timetabling and provision of rail services to and within the south west, not simply focused on journeys to London".
In the longer term, Osborne said the government wanted to fully devolve the franchise to a new Rail South West organisation.  He called on local authorities in the region to develop a structure which would enable them to take control of a future Devon and Cornwall franchise.
"Today we set this challenge to councils across the region: we have Transport for London, we have just created Transport for the North," Osborne said. "Will you come together to form a new body which could, in time, play a part in the design and management of a new, local rail franchise, so we have decisions on local transport needs taken by those who know what is right for the south west?"
Councils in Devon, Cornwall and Somerset have already set up a Peninsula Rail Task Force.
The Department for Transport has previously indicated that the negotiation of a new direct award franchise for First Great Western up until spring 2019 will include the requirement to assist in potential franchise remapping (PT083). The forthcoming South West Trains direct award contract is due to end at the same time.
This article appears inside the latest issue of Passenger Transport.
DON'T MISS OUT – GET YOUR COPY! – click here to subscribe!