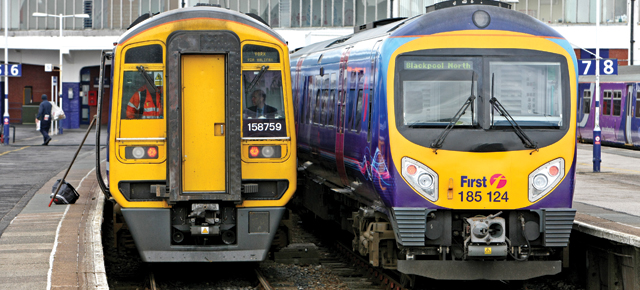 Passenger Focus chief says railway needs investment
Politicians in the north of England must take the brave political step of advocating higher fares and some service rationalisation in order to gain funding to invest in the Northern Rail franchise, Passenger Focus chief executive Anthony Smith has argued.
Speaking at a meeting of the Railway Studies Association, Smith pointed out that a key issue in the DfT's retreat from devolving substantial powers to northern PTEs had been the realisation that "no matter how much you devolve, the bill will come back to Marcham Street".
"Clearly the Northern system is in need of some rejuvenation, but how and where that is going to be paid for is an incredibly vexed issue," he said … "At some stage someone has to make a very bold statement about fares because unless you put the income stream up, you can't borrow more to invest. Someone has to make that decision, and it can't be made from Westminster."
His views have been echoed privately by many in the industry.
Smith added that difficult decisions may also need to be made on withdrawing services on some parts of the Northern network, particularly in areas where frequency is so low that there is little prospect of building a market.
He considered that the key to enabling a sustainable political position to be taken on fares and service levels was establishing a credible overarching political body to govern the franchise. However, he acknowledged that doing so could be fraught with difficulties given the vast franchise geography and the many different markets and constituencies it covers.
This article appears inside the latest issue of Passenger Transport.

DON'T MISS OUT – GET YOUR COPY! – click here to subscribe!